HOW THE PARK WAS BORN
The Veja Adventure Park is the adventure park located in Sant'Anna d'Alfaedo (Lessinia-Verona) a few meters from the famous Ponte di Veja, one of the largest and most fascinating natural bridges in Europe.
Born in 2018 from the idea of some local entrepreneurs and a group of climbing enthusiasts, it is consolidating itself as a reality highly appreciated by families, groups and tourists in general.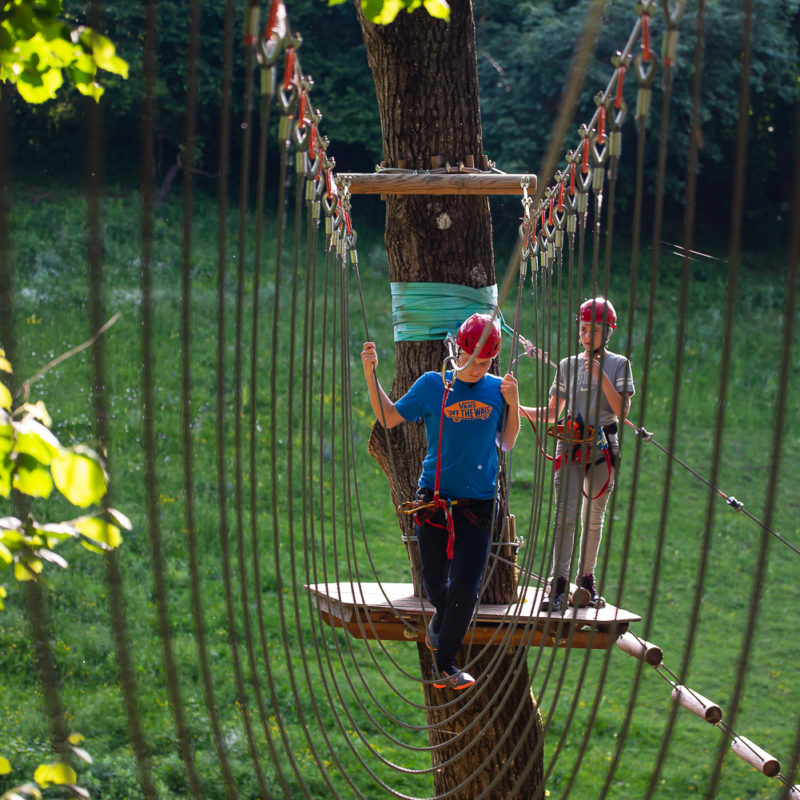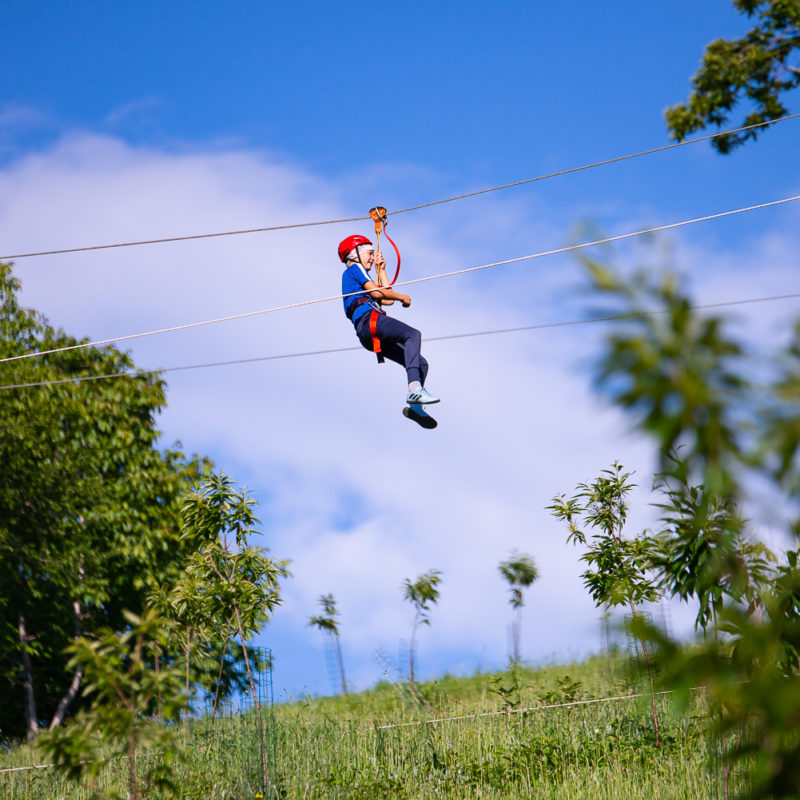 THE ENVIRONEMENT
The context is the naturalistic one of the Lessinia Natural Park, at the edge of which stand the wood that houses the Park.
The wood, initially in a state of scrub, has been cleaned and made accessible by careful maintenance work. The creation of forest tracks and small paths make existing slopes easily surmountable.
Black and white poplars, young and old chestnut trees, birches, Scots pine, hornbeam, hazelnuts and some cherries make up the varied and balanced tree population.
The result is a well-kept, clean and livable forest, with shaded and sunny areas, which enjoys natural ventilation from the nearby bridge.
PATHS ON TREES
Veja Park offers 10 acrobatic routes of varying difficulty:
2 green routes of easy difficulty
4 blue routes of intermediate difficulty
2 red routes of challenging difficulty
1 black course of very challenging difficulty
1 adrenaline "Lupo Vola" route (zip-line circuit of about 180 meters in lenght)
There are 2 test courses (briefing) and a KID area for younger children, which can be accessed without a harness but only with a helmet (provided by the Park).
The wide offer allows anyone to find the package of routes that best suits their abilities.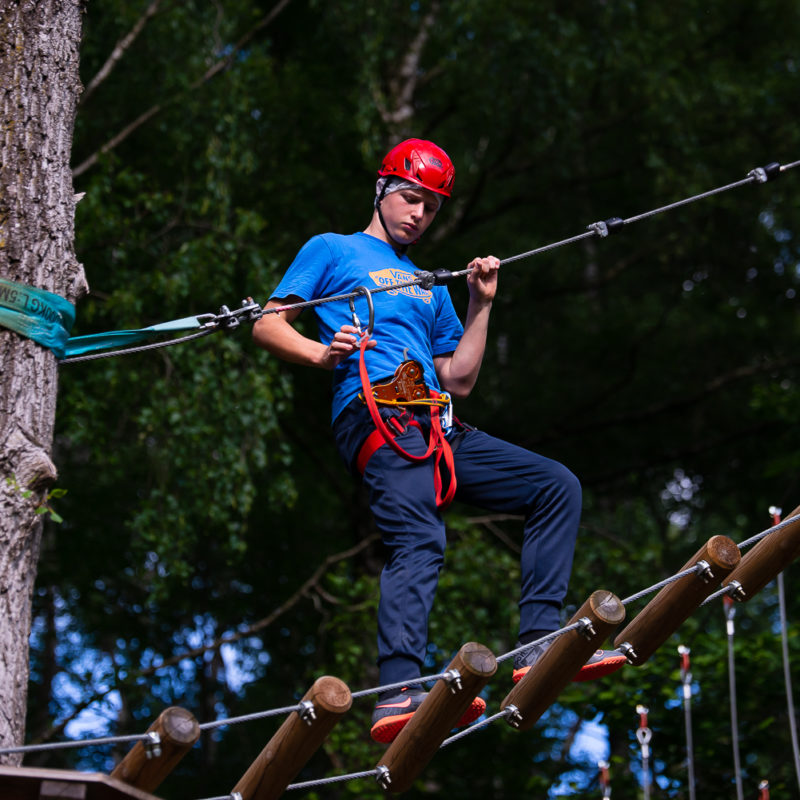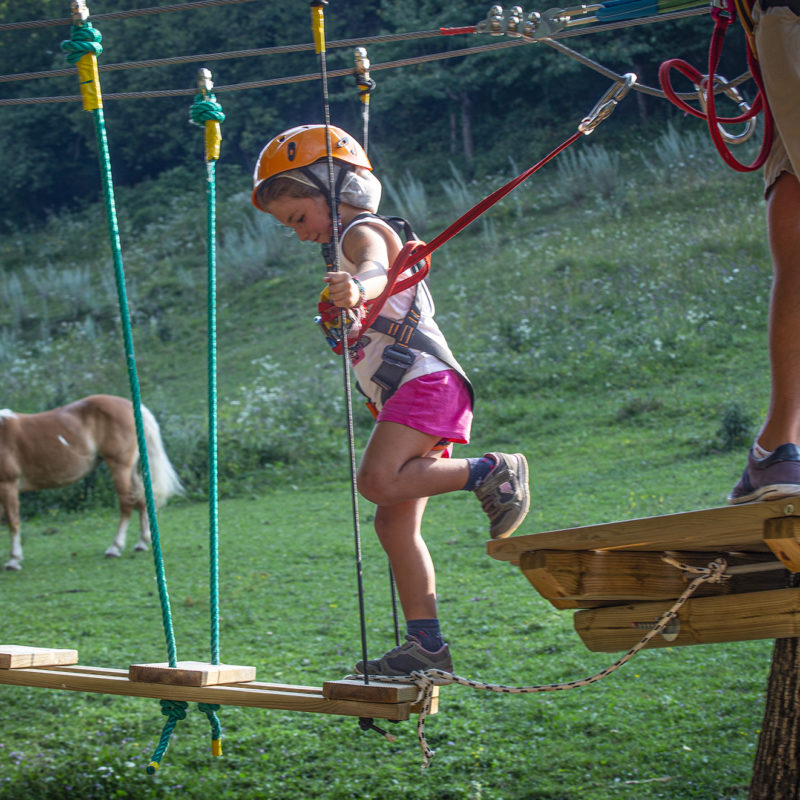 OTHER ATTRACTIONS
From Adventure Park to "multipark" to offer more and more possibilities to our visitors: this is the path we have decided to take.
We want to enrich the park more and more to satisfy the desire to be outdoors, in contact with nature and the opportunity to enjoy various activities.
For this reason, at Veja Park you will find benches and tables where you can rest in peace or have a picnic, a small pond with fish, a panoramic path for an easy walk.
From this year (2021), the Park, is also enriched with a quad pedal track and an e-bike rental point to discover the Bassa Lessinia, independently or with a guide.
Contact us for info and reservations.
391 7358852
– Weekdays 10.30-19.00 –
– Holidays 10.00-19.00 –